When I first started fly fishing with my Uncle in the Appalachian mountains of North Carolina I was astounded by the number of public designated trout streams near my house.
It's important for anyone new to this sport to know that more than likely there is some type of government-maintained public fishery near you.
Even if it isn't a trout stream, this still provides beginners with a place to practice on more commonly stocked species of fish such as bass and bluegill.
Check your state's wildlife website
For those of you who reside in North Carolina, you can see a map of every designated public fishing access in the state by visiting:
http://www.ncwildlife.org/Fishing/Where-to-Fish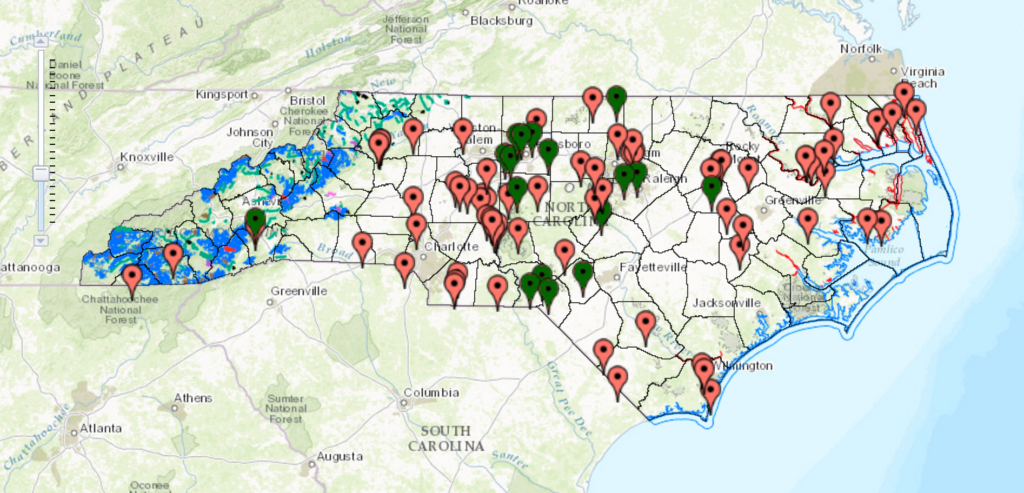 It's as easy that.
Google is your friend
If your state's wildlife website isn't quite up to par just search for spots on Google. By simply typing "public fishing access in North Carolina" I was able to find tons of great spots near me.
With today's technology typically finding these spots isn't very hard. Usually going on Google and typing "public fishing access near me" will suffice. But in some case you may have to do a little extra digging.
Call Your Local Wildlife Department
You can always call your local wildlife department and find out more about these locations and exactly where they are.
Even if you are already aware of some public fishing accesses, check your resources to see if there is any recently added water.
Understand that when you buy a fishing license and whatever stamps with it those funds are to be used on the conservation of our local public wildlife lands. Thus providing you with clean, good places to fish.
Though many of you may find this article to be uninformative, as a beginner I would've really liked to have known that there were so many well-maintained public fisheries near by.
If you or someone you know is looking for a public place to fish, remember that the chances are, there's a place to go. Now you can't make the excuse that you don't know where to fish.
---
Also check out our last post "Easiest Way to Catch More Fish"
If you have any questions about fishing or need any assistance whatsoever, feel free to contact us at: catchingfishonthefly@gmail.com